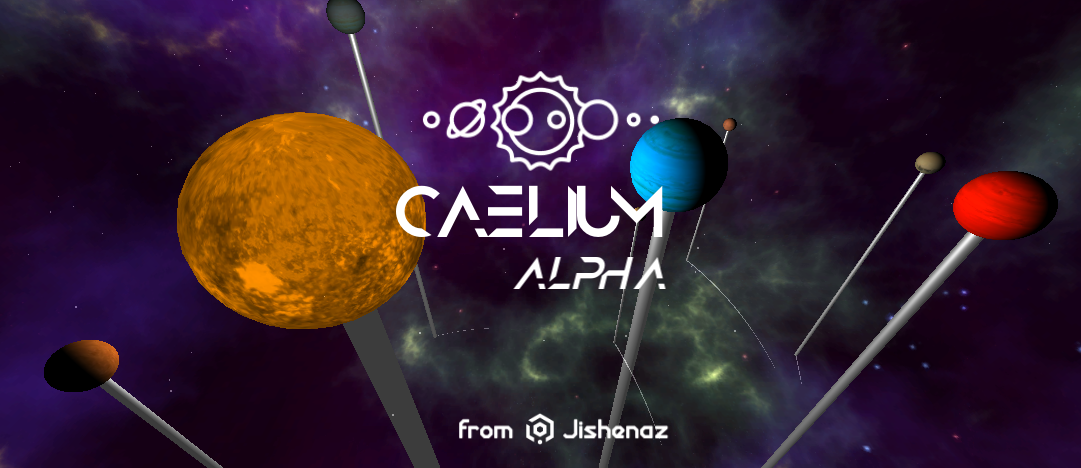 About
Caelium Alpha is a digital orrery sandbox.
An orrery is a model of the solar system; small worlds you can carry with you. Make your own little planetary system orrery by adding planets, moons, and adjusting properties. Then marvel at the possibilities in the universe :)
There are 2 editions of Caelium Alpha: LD38 Edition and Post-LD Edition. LD38 Edition was made in 72 hours for the 38th Ludum Dare game jam. That edition has strange bugs and little features. It is highly recommended to play the Post-LD Edition, which has the bugs fixed, and more features. Both editions are avaliable for download on itch.io (link below).
Features
Start off with a star and adjust its properties (radius, color, etc.)
Add planets to the star, and adjust their properties
Add moons to each planet, and adjust their properties
Automatic padding between every astronomical body, fully adjustable
Properties include color, radius, padding, axial speed (rotation), and orbital speed (revolution)
Guarantee that most stars spawned will have a unique name
Planet and moon names are based off stars (just like real exoplanets)
Stars, planets, and moons will spawn with random surface texture (not adjustable at this time)
Controls
WASD: Move
Shift: Hold down to move faster
R: Zoom In
F: Zoom Out
4: Reset Zoom
Right Click: Select a Star or Planet (or deselect by right clicking nothing)
Esc: Quit
Downloads
Screenshots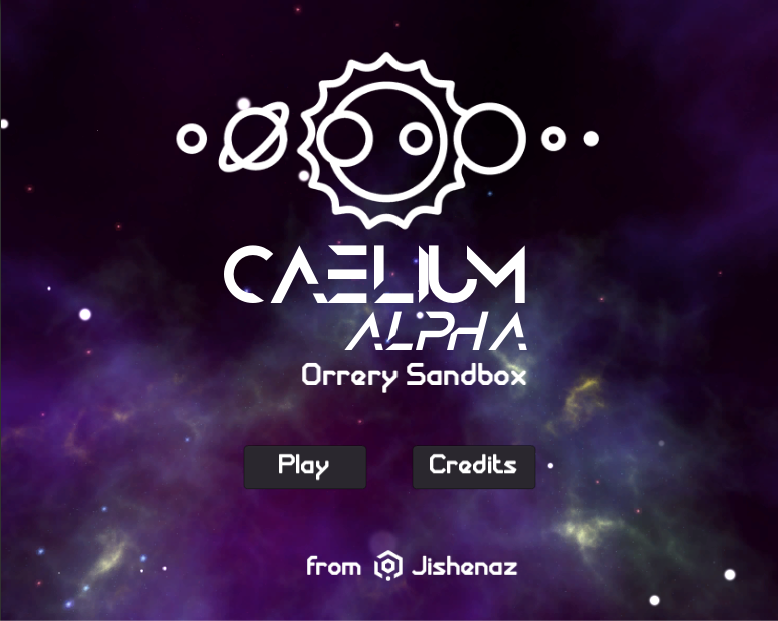 Credits: